Westside Gunn has COVID-19…again.
On Wednesday (Dec. 22), the Buffalo rapper took to his Instagram Story to reveal the results of his latest COVID-19 test. Alongside the positive diagnosis was a message requesting prayers as he's forced to celebrate the holidays in quarantine.
"Again pray for me this is getting worst," he wrote. "First holiday without Chelle and Big Al and now this!!! I don't wish this on nobody."
Gunn initially drew concern earlier this week when he was being rushed to the hospital due to his inability to breathe — a common symptom of the widespread virus. "Pray for me they had to call for emergency," he previously wrote. "I couldn't breath[e], it's under control now but otw to hospital." The trip to the ER, he revealed, was his second time seeking medical care this month.
In a follow-up post, he thanked fans for their well wishes and announced that he would be taking time away from music to rest and recover.
"Some rest & I'll be back," penned the Pray for Paris star. "Thank y'all so much for the love, u know I love u all even the haters!!! Happy holidays… I didn't realize I had 60 points in the 3rd quarter I should've been benched myself, some should be thankful I'm giving y'all a head starts anyways (I'm still talking shit but if u know me u know I'm humble lol…) Allahu Akbar. See y'all next year #FlyGod Seriously thank u."
Gunn's recent COVID-19 diagnosis comes more than a year after he privately battled the virus. 
"I have a confession to make I'm a Corona Survivor," he told fans after his bout. "I didn't want anybody feeling sorry for me I had to thug it out for weeks I didn't get to see my kids I went to the hospital feeling like I was breathing my last breath." He added that the love from his fans and friends like Virgil Abloh helped him to get through.
See Westside Gunn's post below.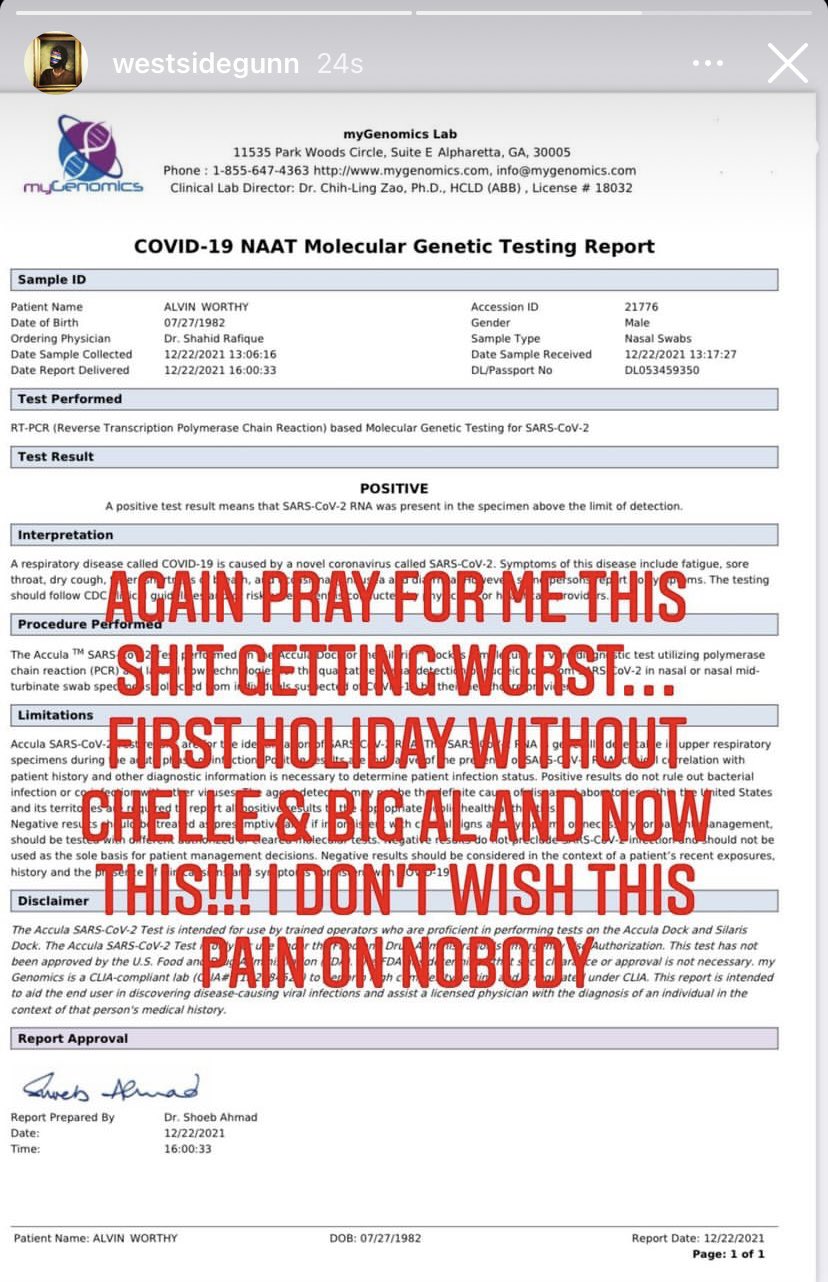 YOU MIGHT ALSO LIKE
YOU MIGHT ALSO LIKE
View More